Private luxury door-to-door transfer to Picton!
Shuttle Information
Service
Shuttle
Pick-up from
80 suburbs near Christchurch Central
Drop-off to
Picton Urban
Can depart:
24 hours per day
Mon, Tue, Wed, Thu, Fri, Sat, Sun
Vehicle
Car
Seats
6 seats available
Price
From $35.00
Summary
Shuttle from 80 suburbs near Christchurch Central to Picton Urban with Canterbury Limousine Tours
Description
A luxury private door-to-door transfer from Christchurch to Picton for the price of a bus ride!

How is that possible?
Canterbury Limousine Tours specialises in luxury car tours and transfers from Christchurch, but we occasionally need to relocate our prestigious Mercedes-Benz Viano from Christchurch to Picton.

For the price of a bus ride, we pick you up at your doorstep in Christchurch and drop you anywhere you want in Picton or along that route. This is a great opportunity to travel cheap from Christchurch in one of our top-of-the-range vehicles.

And as if that still wasn't good enough, this is a private transfer, which means the chauffeured car is exclusively for you/your group!

Availability of luxury transfers is very limited. So don't wait and click now on "BOOK" below to contact us and check when our next luxury transfer is available.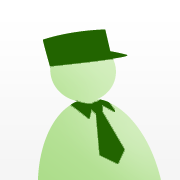 Canterbury Limousine Tours
Discover the rare beauty of New Zealand from the comfort of your own chauffeur-driven luxury touring vehicle. more